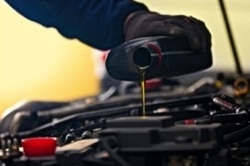 We provide premium oil changes that will keep your engine running longer and prevent breakdowns. We provide traditional and synthetic oil changes …
Oil Changes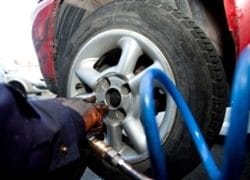 We offer tire rotation, changes, and inspection of the tire itself to ensure that your tires are consistently dependable with the overall safety …
Tire Changes
Now Introducing Our Rough Country Collection!
Blackmon's Tire and Automotive is now providing wheels and tires from the Rough Country collection! We have noticed that high-quality wheels and tires are now becoming the main accessory on trucks and SUVs. Rough Country does not only produce wheels and tires, but external lights, winches, and lift kits. We are now providing Rough Country lift kit installs starting at $350! If you are looking to improve on your truck or SUV, contact Blackmon's Tire and Automotive today!
In need of automotive repair service in Greenwood, SC?
Well here at Blackmon's Tire & Auto we provide the best automotive repair service in Greenwood, SC.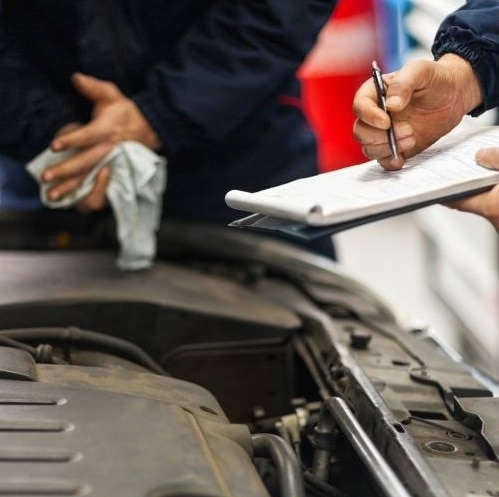 Blackmon's Tire & Auto is privately owned by Tommy Blackmon of Greenwood. Blackmon's Tire & Auto has been servicing automotive for Greenwood for over 10 years. All of your automotive services can be taken care of by our trained professionals that make sure your automobile is in the best condition it's ever been in once it leaves the shop. We provide only the finest products to repair your automobile to insure that you are getting the best service it can possibly have. Here at Blackmon's Tire and Auto our top-rated professional mechanics make sure they have all the right skills and tools to get the job done. Our goal here at Blackmon's is to provide top-grade automotive service to the people of Greenwood, SC.
Now being that we are a tire shop we provide the best service and tire changes in Greenwood. Our mechanics also provide tire rotation to make sure all your tires are always in the best condition. We also provide the overall inspection of the tire to guarantee your tires are a hundred percent reliable when on the road. We provide oil changes to ensure that the automobile is running clean and smooth at all times. Oil changes themselves can play a major part in your automobiles longevity by making sure your engine is always clean and not clogged by any unwanted metal or dirt. Moving on to brake service which is certainly the main necessity in your automobile safety when out on the road. We offer brake fluid changes, brake pad changes, and brake fluid flushes to provide you with the best brake services in Greenwood. Also we do replace or repair any broken or missing rotors, shoes, or drums in your braking system. Battery changes are one of our main services that we provide to automobiles. Your automobile doesn't start without them so we make sure you never have to worry about them. We provide battery changes, battery installations, and battery tests to always make sure your automobile will always be dependable.
We offer a full list of car maintenance services that make sure your automobile is functioning at its best at all times. From making sure your air-conditioning is always blowing whatever temperature of air you want. To making sure your front and rear suspension are making the handling of the vehicle itself is always reliable. Transmission changes and transmission fluid changes is another service we provide in making sure your automobile is having power equally distributed throughout the vehicle. Our trained mechanics also provide maintenance to any electrical services needed for your automobile. Checking the cooling system for your engine is another service we provide in maintaining the temperature needed to ensure your automotive does not overheat. We can also replace or repair any broken hoses, broken belts, or loose bolts that you might have. Lastly we do not provide towing for your automobile but we do provide breakdown services for your automobile. If you can the automobile to us then we will take care of any problems that your automobile might have. All these and more can be done at Blackmon's Tire & Auto only located in Greenwood, SC.
The guys at Blackmon's Auto did a great job getting my oil change and in a timely manner.
Blackmon's really did a great job with my tire rotation and it barely took any time at all.
Out of all the automotive repair shops I've been to I have to say Blackmon's is the best and fastest in Greenwood county.
I can always count on Blackmon's for all my automotive needs. They always give me a call back and are always trying to get me in there as soon as possible.